2016 was a big year for Anamorphic on a Budget. The project kicked off in mid 2015, but it was only in 2016 that it really picked up steam.
On youtube, we went from 300 subscribers at the end of 2015 to 2700 by the end of 2016. The playcount grew even more than that, jumping from 22 thousand in 2015 to 220 thousand in 2016!
The blog also saw a steep curve in visitor numbers, even though the articles weren't as numerous. In 2015 I had roughly 35 thousand visits for 140 published articles. 2016 more than doubled that, at 80 thousand views for 62 articles.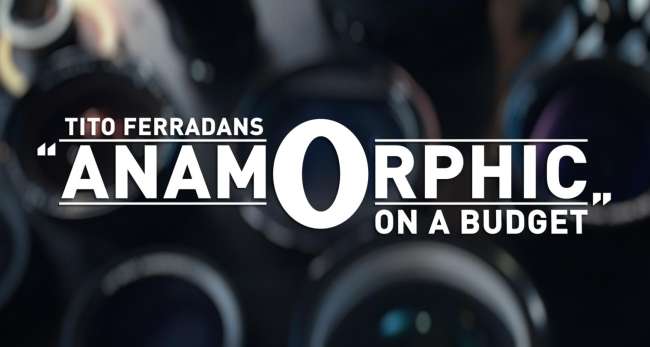 The most popular episodes were the hFOV Calculator and the Helios 44-2 Extreme Mod (Mk I, Mk II). These last ones featured on PetaPixel, DIYPhotography and a few other places. It was a first time for me!
Explosive Post of the Year goes to How I Fell For a LOMO Anamorphic Scam. Reeling 800 hits the day it went up, it performed three times better than a regular post. This boost in performance is also dangerous as it motivates me to take bolder moves and act carelessly just so I have a good story to tell (don't worry, I keep choosing the safe approach).
It was an year of collaborations. I had posts based on knowledge and gear shared by many people! In that list: Matt Leaf, Cosimo Murgolo, James Price, Chris Bold, Amir Safari, Alan Besedin, Brian Caldwell, Richard Gale, Rob Bannister, Fernão Morato, Bruno Nicko, João Gabriel Rodrigues, John Barlow, Andrew Chan at SLR Magic and Bohus Blahut at Fotodiox. I didn't realize this list was so long until now. If you have any cool ideas that would make a good video, get in touch!
I already have lots of things in store for 2017, so stick around, subscribe and let's go for more anamorphic!
Thank you for being a part of it,
Tito Ferradans